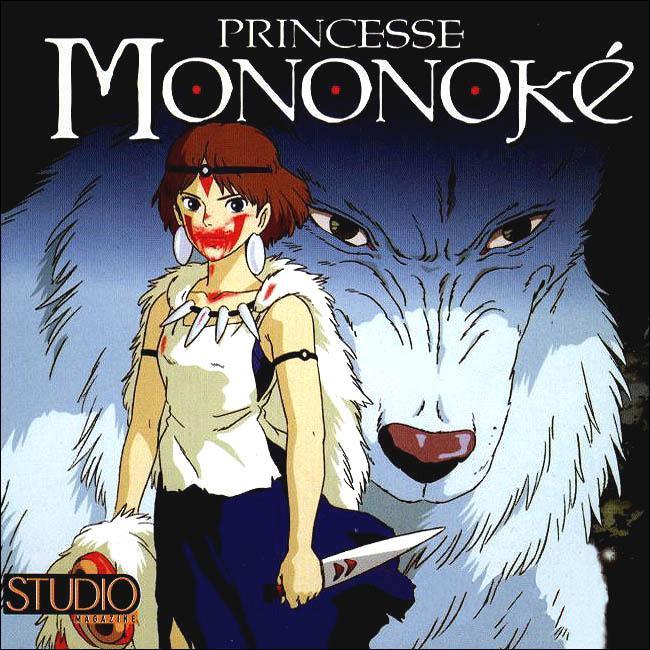 What do we learn by suffering?
In what ways are Mononoke & Ashitaka the same? They ride wild beasts; they are trained warriors; they're doomed because they want to protect something ancient from change. They are also not Japanese. He is an Emishi prince, a remnant of centuries past, of a race of horse-archers that was conquered by the Japanese Empire. This is a consequence of the dominant mode of the story, which we will summarize: Being is striving.
Then there is the forest spirit. By day, he looks like a buck. By night, he's Godzilla. Nature thus appears in two guises, only one of which can be killed. It is not a surprise that destroying the natural order in order to make use of the resources it contains would release nightmares. The discovery of iron makes men crazy. They immediately take to killing each other & deforesting on a shocking scale.
Conceiving of this addition to warfare, by way of mining, as a war on nature shows the spiritedness of our modern project. It is an adventure most daringly summarized as god-killing by the lady who runs this new mining town. This strange woman has created an alliance of the rejects of society–the discarded, the unloved–to fulfill the deepest longings of society. Lepers are here gunsmiths, & prostitutes fan the flames of this industry.
What shall we say of the imagery, which comes before our understanding that these people are innocents? An unstoppable desire leads people into iron-work, to do with their fearful ugliness in disease, that is, in face of death. In a shocking way, we see the prostitutes restored to dignity as workers; the lepers, too, are now useful in this strange community. A faith in their leader animates all of them to create a new power none of them understand. They avoid the outside world where the war is fought.
The attempt to turn the outcasts into heroic laborers shows an awareness of what prompts the crisis. To speak only of the Emperor, the new power of modern science would make his empire unbeatable, but its immortality is not his own. That at which he is good, keeping the empire together, whatever that is, is not good for him personally. The madness of the man who believes that the beautiful title of emperor could be embodied in an actual emperor as immortality is the moral core of the metaphysical change that leads to total war against nature.
The politics of the three classes–artisans, women workers, & guardians–would be interesting to discuss, but it suffices here to notice that fanatical devotion to their Lady–who literally hates the world because she obeys bad masters–replaces what we learn of Japanese politics: Treachery & intrigue.
Share on Facebook