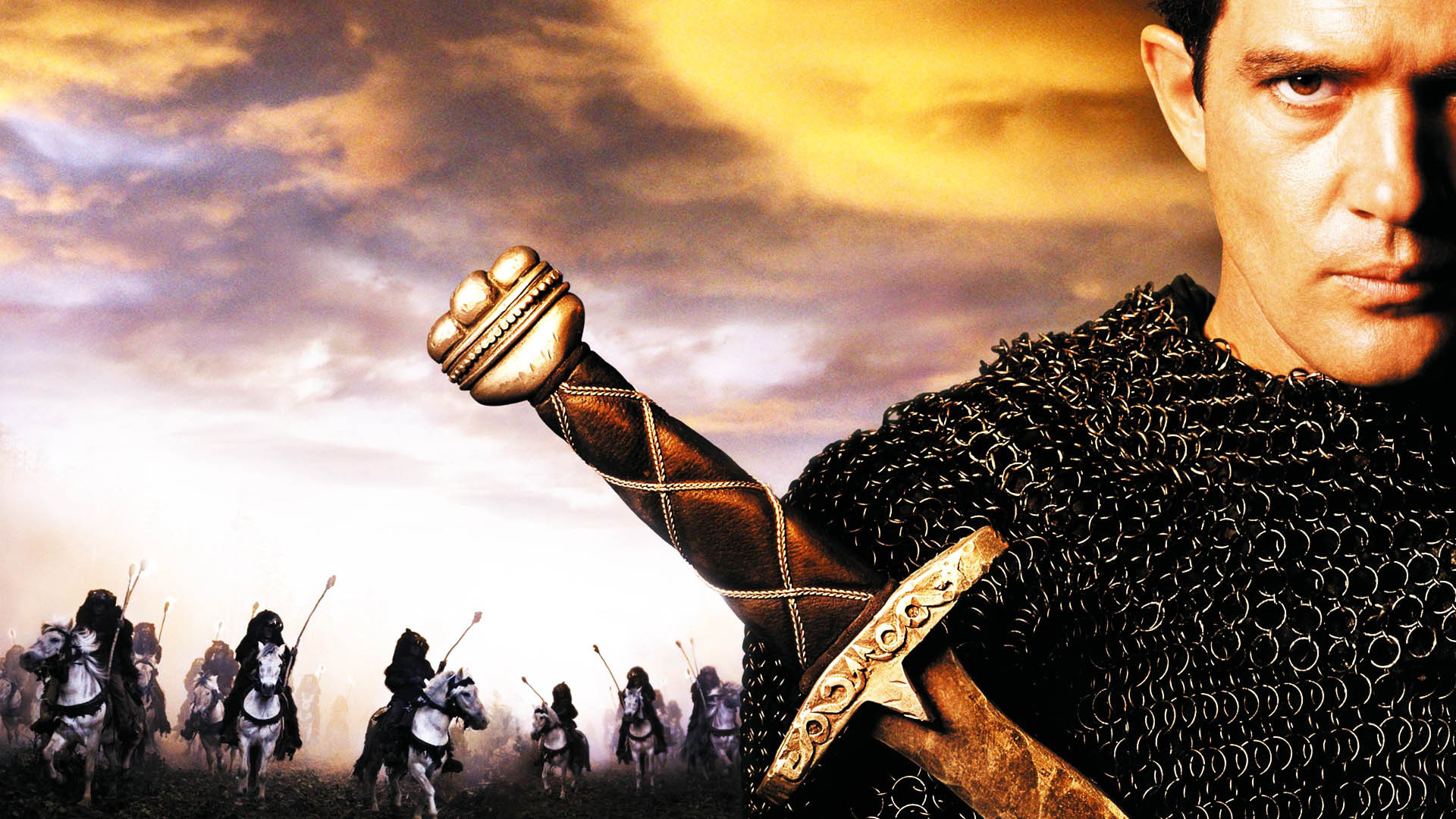 A note on the origins of civilization
This is the story of Ahmed ibn Fahdlan ibn Al Abbas ibn Rashid ibn Hamad, an Arab who served the Caliph in Baghdad. Ambassador to savage northern races, he met Vikings. The story he tells is the story of what he saw & heard & said when he waged war with these strange navigators. Feared wherever they went, they made their home wherever they landed.
Hurry to meet Death before your place is taken – this is the Northmen's call to arms. It is a call to glory & to reunion with one's family. Thus do these heroes face death fearlessly. Burial includes human sacrifices among them. This is a burial at sea, for they are wanderers. But even a race that knows the sea is unconquerable carries with it the life of the city.
Ahmed learns that the Northman captain does not fear death. Ahmed does; he worries when his friends are endangered & grieves their deaths, knowing their greatness. The captain admits plainly that chance has a power over human action, but contends that chance can also help man's spirit. He sees, though, that the captain's men are apt to fear demons & to believe that they are fated. This inclines them to obey, rather than conquer. These embarrassingly ill-mannered men are driven by death among them to eat & drink copiously. But they are sober before they fight. & they take great care of their long hair.
These men are called by a king among their race to fight against a horrifying enemy. When they arrive in his city, they see how few men are left. There are no walls. Houses are the last defense left. It is worth wondering whether they can save this city.
Ahmed learns about divine justice when he learns about their enemy. They are cannibals. They have no respect for human life, believing they all get life from one mother & power from one father. They live in caves, they travel in the mist, & they always retrieve their dead. They dress in animal skins. He decides they are human not when he first kills one, but when he first sees one suffering, fearing death; he then decides they are not human after he sees that they live among bones of the dead, as in a cemetery.
These creatures know housing (in caves), taming (horses), metallurgy (they have weapons); & also hunting (bears); & also they have statues of gods; maybe they also know medicine (they know about poison) & divination (they chant). Unlike the Northmen, they do not know farming & ships, nor language. Obviously, man's original injustice is shown here. Family cannot prevent it; it prevents the emergence of cities.
Yet another fine John McTiernan movie for young men

Share on Facebook